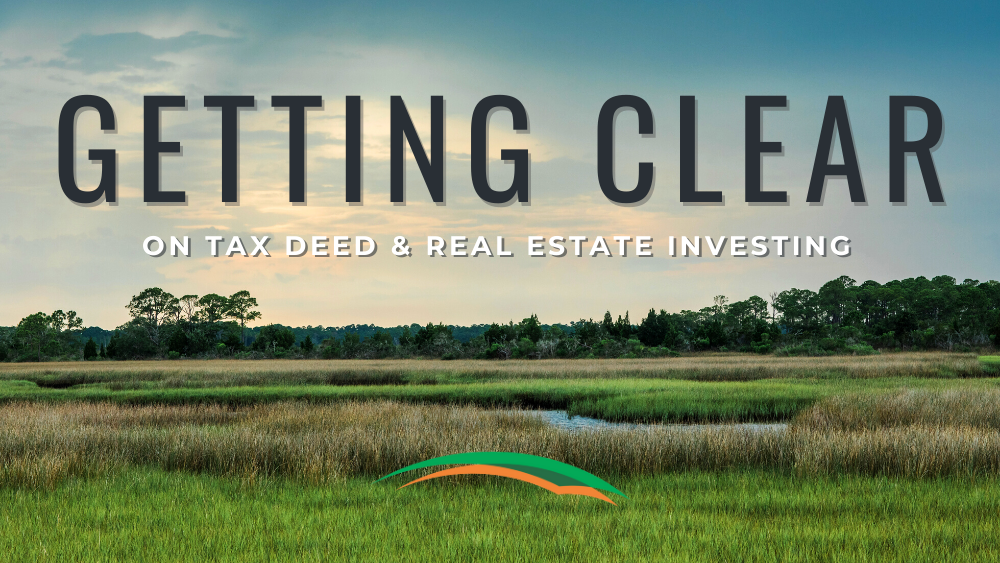 The major fortunes in America have been made in land." – John. D. Rockefeller
Sell for More with These 6 Inexpensive Upgrades for Your Tax Deed Property

Winning the auction is an accomplishment in and of itself, and since tax deeds are purchased in a lump sum, sometimes cash is not readily available for expensive improvements. So how can you achieve the highest resale possible? If your tax deed is not vacant land, and there is an existing property, there are many things you can do on a budget to get a better price when you sell! Be it condo, townhome, single family home or even a multi-family property or commercial property, check out these budget-friendly options for increasing your profit line! Peel and stick tile for . . .

The Ins & Outs of Florida Tax Deed Sales: Attorneys' Perspective

Are you considering investing in Florida tax deeds? We don't only offer tax deed title certification; we're also consistently gathering Florida-specific information, statistics and legal insights for tax deed investors. Our attorneys recently produced this white paper outlining some of the statutes and case law regarding these properties which illustrate the unique opportunities that Florida tax deeds offer. Feel free to browse the entire document below or skim our summary! The following summary is intended for general information purposes only. Please see the complete document above for all statutory and case law references. There are many public services that necessitate . . .

COVID's Impact on Florida Tax Deeds – 2020 in Review

2020 was a year of immense challenges and adaptation for many industries and businesses. The Florida real estate market, and the tax deed market within, were not immune to these difficulties and necessary changes in procedure. In the tax deed market, the first bit of aftermath was felt in the auctions as county facilities closed to the public and their staff moved to home offices. Some tax deed auctions were not canceled but delayed. In some areas there were calls to allow for relief to homeowners that may have ordinarily redeemed their properties before auction and could not do so . . .

Certifying insurable title for tax deed properties in all 67 Florida counties since 2014