There are many real estate investing professionals out there that give very helpful advice in solving problems for investors from the beginners to the experienced. Conferences and webinars held by organizations such as National Tax Lien Association are great ways to hear advice from experts in their fields. But just like there are true experts with sound advice, there are also sources from which advice is not as legitimate. Protect your investment strategies and make sure that where you obtain guidance is an accredited source before following it.
After reading about many of the most widely believed myths in the real estate world, a few stuck out as the most common and harmful. One of these common myths that cause investors to give up too early is the belief that investing in real estate is a monstrous responsibility that will drain all of your time. While it is true that it requires dedication and perseverance in order to be successful, if you manage your time right then every second of every day does not have to be sucked up by your investments. One of the best pieces of advice that is given by seasoned investors for time management is to have a clear business plan and goals before getting started. Because each type of real estate has its own set of risks and resources needed, decide what kind you want to invest in so that you may prepare and stay focused. Do you prefer wholesale or Fix and flip? Will you invest in Commercial or Residential real estate? Have all your finances lined up so there are no surprises along the way. In this fast-paced field there is no time for miscalculations on budgets.
So many investors are drained of time and energy because they try to do everything themselves to save money. No one can be a specialist at everything because we are only human. This is why it is important to have a solid team behind you made up of essential players such as a financial partner, a real estate agent, an attorney and a trusted contractor for repairs and maintenance. Andy McFarland, a successful wholesale investor from www.iloverealestatestories.com, gave some great advice on a podcast interview for www.flipjl.com. He suggested hiring a project manager to oversee your projects because managing people alone is a full time job. He explained how coordinating people is a difficult task so having someone with the ability to do that for you and do it on time and within budget is a great resource for your investments. There are sites such as www.Zillow.com, www.angieslist.com, and organizations such as the National Association of the Remodeling Industry that can recommend certified contractors and project managers that fit your criteria and budget.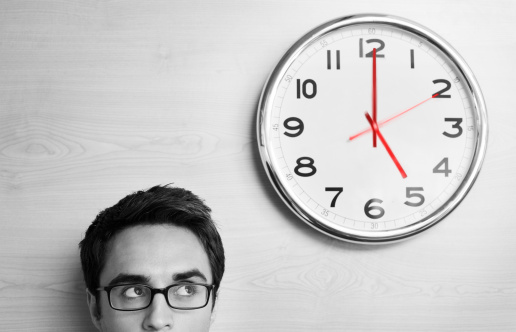 As your portfolio grows, so do the responsibilities. The little things start to add up over time and managing the details can get very cumbersome. In the same podcast as mentioned above, Andy told the story of how he slowly brought people on board to help him with tasks. He explained how simply hiring an assistant to answer phone calls alone freed up an immense amount of time and created less stress for him to focus on bigger tasks. Search for personal assistants through friends and family or sites such as www.care.com and www.greataupair.com. You will be surprised how much time those menial tasks actually steal from your day.
Real estate investing does not have to take over your life and drain all your time. There are many time management solutions that can be used to simplify your investments making them quite manageable. It is more than possible to have an abundance of success in real estate if you have a set game plan to focus on and the right partners that have your back along the way. Obviously the recommendations here in may well increase the overall costs of investing, and therefore reduce profit margins, but being sure of a small margin, rather than running the risk of a high margin deteriorating to nothing is the secret to successful real estate investment.
Latest posts in the same category
Winning the auction is an accomplishment in and of itself, and since tax deeds are purchased in a lump sum, sometimes cash is not readily . . .
Read more
Are you considering investing in Florida tax deeds? We don't only offer tax deed title certification; we're also consistently gathering Florida-specific information, statistics and legal . . .
Read more